Uko wapi? (Where are you?)
I still keep working on a proposal for religious organizations in Europe.
Through this proposal, we expect to get funding for our vocational training program.
We already implemented the course twice so far, so I'm revising a proposal we used in the past. The one I was given by a director (actually, it's not final one. She lost a soft copy of the final one and I have to use a draft version…) and the final one (hard copy) suck. To be honest, both of them are totally messed up. It's not only because of English. I wonder how they can get funding through them. So much info is missing. So much info is mixed up and so many parts do not make sense. I think that we need to work on capacity building of our organization as well as our main stream.
So I'm revising it. It's tiring, but it's great learning for me because I can read proposal from the third party and be objective. So it's fine. But the thing is that other members in our org. don't really care about their financial situation. They must know that USAID will end up in a month and after that, there is no certain financial resource. That means they may not get paid after June. Is that because of Kenyan character?
I feel like I am the only one who is serious about their salary and feel stupid. Do I really need to do this? I keep asking to myself. My answer is yes and no. Yes is for women and adolescent girls at risk of trafficking or commercial sex work. And no is for …what?
This thought is related with development field. If people don't want, why do we need to give them? Is that for human rights? Is that for our satisfaction? Is there any necessity to tell them that your life suck and you need to get better life like developed countries have? Actually, I read an article about negative effect of technology. In Thailand, people in rural area work on agriculture and live on their own. But they watched TV and know city life through TV programs and commercial. So farmers want to get cash for products and they sell their children. Because of technology from developed countries, people are commercialized. See? It's a bit different from what I'm talking, but my point is that "intervention could be change and collapse life style".
And the hardest thing for me is that I cannot share this feeling with anyone here. Thanks, technology! (Yeah, I don't accuse technology itself. Rather, I love and respect it! ) I have internet and I can talk with friends through e-mail. But still I feel isolated even though my Kenyan friends invite me for drinking, party, dinner etc. It doesn't matter if you're with someone or alone when you feel isolated. It's all about psychological distance. I even feel that way for Japanese even though I'm Japanese.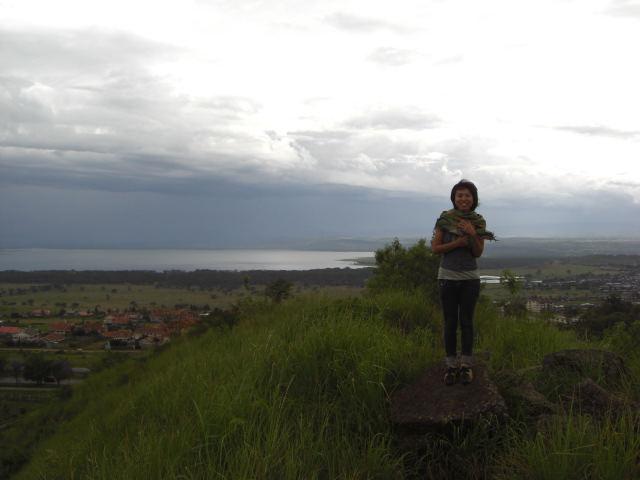 青年海外協力隊21-3でケニアのナクルで生活しています。家のそばからナクル湖が見えて、シーズンになるとフラミンゴで湖の端がピンク色に染まるのが見えます。
by enoringo
| | | | | | | |
| --- | --- | --- | --- | --- | --- | --- |
| S | M | T | W | T | F | S |
| | | | | | 1 | 2 |
| 3 | 4 | 5 | 6 | 7 | 8 | 9 |
| 10 | 11 | 12 | 13 | 14 | 15 | 16 |
| 17 | 18 | 19 | 20 | 21 | 22 | 23 |
| 24 | 25 | 26 | 27 | 28 | 29 | 30 |
最新の記事
帰国日の朝
at 2012-04-03 14:20