I came back from training in JICA Osaka on Wednesday.
After that, I was kind of sick and I needed to take a rest for a while.
Actually, I'm still a bit sick...I don't know why.
Maybe, the training was so awesome.
I met many great guys from all over the world and we had great conversations.
In JICA Osaka, there are many trainees from all over the world.
We had chance to meet those guys (I wasn't that active sociable person though..)
and I could talk with several Kenyans. They were so generous and smart.
They gave us many tips on Kenya. They were so helpful!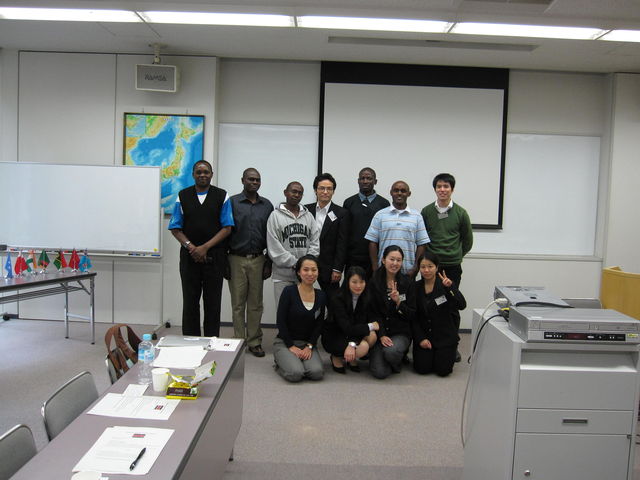 Also, we hosted a workshop about HIV/AIDS and it succeeded!
We did a great job:)
I participated in a course on HIV/AIDS and it was AWESOME!
I learned how much I don't know about HIV/AIDS at all through the course.
Also, I understand that if you understand HIV properly, you don't need to
be worried on infection of HIV because you know how to protect yourself from HIV.
It was such a great one, but it's impossible to give the same one.
But still I wanted to tell summary of the class to others.
So pals in the course hosted the workshop.
Once I started this story, I cannot stop talking:P
Actually, I talked about HIV/AIDS with Marie who is one of the pals passionately
almost every night. We couldn't stop talking about what love is, why HIV can't be understand properly, why we recognize sex as taboo thing in Japan, and so on.
Anyway, I learned so many things through the workshop.
It's so difficult to keep attentions of participants and make lecture simple.
I really appreciate for everyone in the workshop!
Now I started preparing my stuff for leaving Japan.
Especially, mentally. As I wrote before, I started to settle down my life in Japan again.
So it's a bit tough for me to say good-bye to Japan again.
Especially, now Japan is facing change in its politics. I feel like I wanna see
what's happening in my country. Also, I think that I need to study econ and politics
to deepen my understanding on international development.
But if I keep looking for excuses why I cannot go to Kenya, I will never be able to
go to Kenya. So I just stop thinking and prepare for my leaving.
* Dear friends,
I do know that there're tons of mistakes here.
If you e-mail me and tell me those mistakes, I really appreciate it!
Thanks!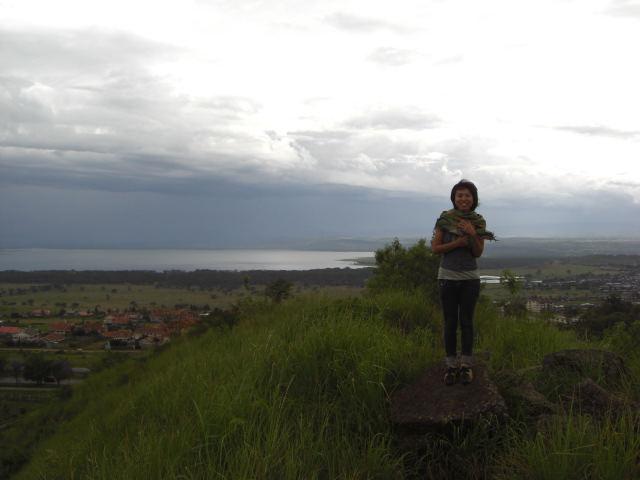 青年海外協力隊21-3でケニアのナクルで生活しています。家のそばからナクル湖が見えて、シーズンになるとフラミンゴで湖の端がピンク色に染まるのが見えます。
by enoringo
最新の記事
帰国日の朝
at 2012-04-03 14:20